Our Favorite Steampunk Sculpture for Sale (2018 Review)
By Steampunk Origins | Updated Oct 28, 2018
When it comes to the Steampunk sculpture anything is possible. A genre tinged with history and technology, style, and a complete lack of sense. The medium of the sculpture does something to the mind of respectable artists, opening pathways that perhaps should be left closed.
Steampunk Sculpture for Sale Quick Review
All aboard the one way to this superb sculpture.
---
Steampunk Sculptures
If you're looking for a Steampunk sculpture for sale but you don't know what that means then don't worry, nobody does. Something respectable to hang on your wall, or a great centrepiece to draw the eye.
Perhaps you're just looking for something to go in-between your knitting hedgehog and your jar of distilled shame. Let's take a look.
Steampunk Sculpture Review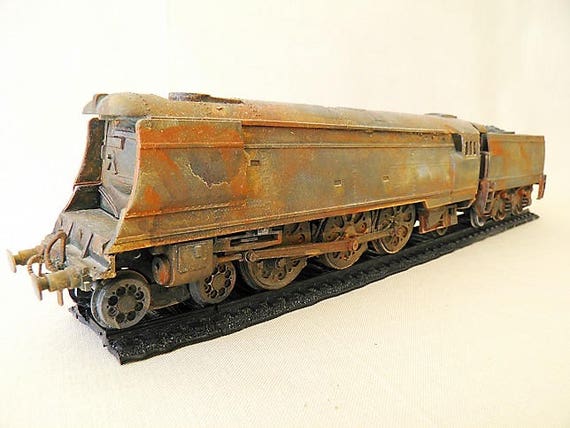 All aboard the one way to this superb sculpture.
What better way to start with Steampunk sculptures than a steam-train. Intricate detail made with love and dedication. A wonderful centrefold to any railway collection, or just something to weld to the front of your Vespa.
The Biggin Hill's quality is matched by its price. One of a kind you're not going to run into anyone flashing the same one. With such a novel item it's easy to lose hope as you wait for all the alternate time-lined selves to die so you can inherit their money, but thanks to Classicmodelcars you can bide your time till the next one comes around.
A work of art
Handmade
Ready to ship in three days
Made from auto parts and bits of murdered Terminators
One of a kind
One of a kind, which means you might miss it
Expensive
---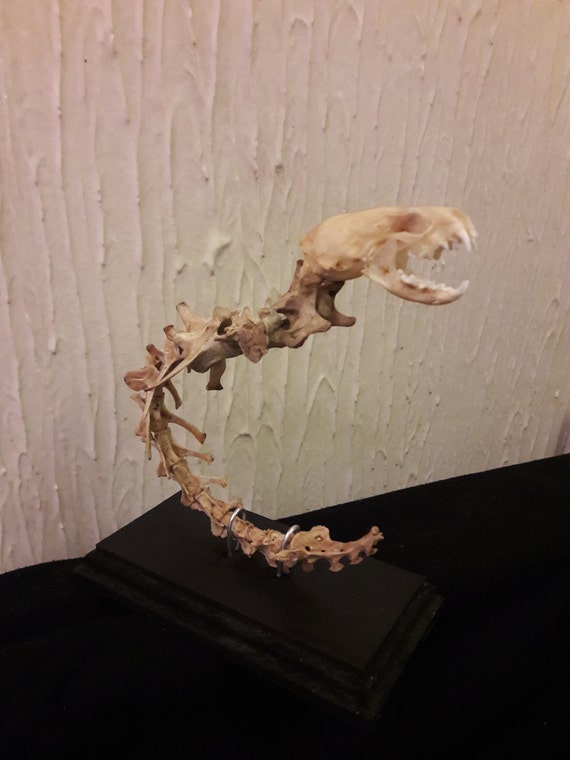 It's alive! It's alive! Oh, wait…no its not.
Cute is probably not the adjective you'd use to describe this sculpture of art. The sort of thing any sound-minded individual would find in the cupboard of a bed and breakfast and dive through the nearest window. Perfect for the weird and wonderful world of Steampunk.
Not the most expensive piece of art in the world, with a company named TheNecromancersArt to provide you with the next cool dead thing should you miss this one of a kind gear stick. If you're unsure about its Steampunk capabilities, then nail a few cogs into its spine and glue a stove pipe hat to its head.
A piece of history (several animals to be exact)
Handmade
One of a kind
Weird
Quick delivery
Not ideal if you have squeamish friends and family
People may "mistake you" for a necromancer— wink.
Prone to damage from jealous cats and curious children
---

Bang, Bang, my six-fingered baby shot me down.
Moving away from the morbid, it's time to talk about defending your loved ones from urban jellyfish and sky turtles. For too long has the liberal Steampunk dominated the spotlight, while the honest blue-collared rural steampunk has been resigned to the smoke and shadows.
Well, when the walls between reality finally do give way, those hard-working Robot farmers will be there to save the day with this monstrous handcannon.
Darkgothic is the company behind this, and many other guns. The chances of you accidentally blowing a loved one into the dungeon dimension (source) thanks to it being as close to a real gun as you are to a cabbage.
The mixture of future and past bind it forever in Steampunk so much that even the casual observer will get a good idea when they see it and your slippers made from cogs.
Handmade
Beautiful
One of a kind
You could take it to Steampunk events (if you're ok with falling over and flattening it under a bus)
Expensive
Three to five days delivery
Extra for delivery due to weight
---
Whether baby or not, you need this in your life.
Here we have something sweet. FineArtbyJames is here to share their baby birth commemorative plaque. Handmade and personal to celebrate the gift of life with one hand, while planting the Steampunk flag with the other so there's no confusion. Full of pipes, lights, cogs, and gears, everything a growing Steampunk needs.
Out of all the sculptures mentioned here this is the one that means the most as a gift. Everyone loves a sculpture, just to know that you care about them enough to pay some mentally unstable genius to make you a car out of paperclips and robot teeth, but to have someone craft this commemorative plaque is going the extra mile.
Personal
Handmade
Ready to ship over a couple of days
Not as expensive as some of these sculptures
Bit weird if you nobody you know is having a baby
Not as expensive as some of these sculptures, which could affect your street cred
---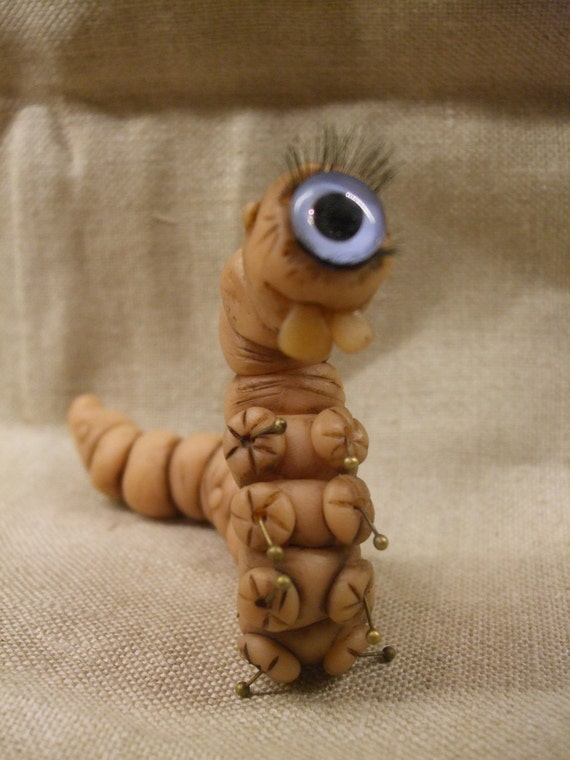 Come inside and have a cup of tea with Cecil the Worm.
ReevarooCreations ends on a high note with this Jim Henson inspired (source) sculpture known affectionately as Cecil the Worm.
A cross between a maggot and a children's mascot, this is the kind of thing to appeal to the collectors who aren't afraid to like what they like. All of the items crafted by Reevaroo are made with love for the geeky things in life.
Like most of the sculptures mentioned here Cecil is limited in stock, but thanks to his affordable price and the sheer talent of Reevaroo you're bound to find something to suit your inner silly.
If you can look past the nipple pins and terrifying, look in its eye then Cecil will keep you company for years to come until you realize it's cursed and try to send it back only to find that the company never existed.
Cheaper than most of the sculptures mentioned here
Handmade
Kooky
Three-day delivery
Limited stock
It's terrifying, wonderful, but terrifying
---
Our Favorite Sculptures
In conclusion, when it comes to Steampunk sculptures anything is possible. Who would have thought that there would be a genre that would hold a hand-crafted steam-train and Cecil the Worm in the same high-regard?
When it comes down to art it's always been a matter of taste, and thanks to those brave and beautiful people your options are about as open as it gets.
If you're looking for something personal that's not going on your wall then keep an eye on FineArtbyJames, they have some serious stuff. For the nerdier side of Steampunk and the sort of people who are into the technical skill of the sculpture then the Biggin Hill Train is the one for you. For the good-natured souls keep your eyes out for the next Cecil.
At the end of the day, the choice — as always — is yours.
Related Posts