The 5 Best Steampunk Jackets (2018 Review)
By Steampunk Origins | Updated Nov 04, 2018
You don't have to be a fashionista to reach the conclusion clothing is a sewn language of our personality (source). Our shoes and T-shirts, our jackets and hats display to the people around us the self-image we want to portray. And a steampunk jacket, for this matter, will spread the message you are a representative of a movement that searches for a simpler life. For that is the meaning of steampunk. It is for analog men living in a digital world. But, what should you look for before buying a steampunk jacket?
Steampunk Jackets Quick Review
The most prominent characteristic of this jacket is the organic cotton canvas material, which by rote is defined by its longevity.
---
What to Look for Before Buying a Steampunk Jacket?
Size Matters
Imagine your newly bought jacket has arrived. With untamed enthusiasm you rip the package open and hastily fashion it in front of the mirror. The initial enthusiasm melts into disappointment as you look like you have purchased something from the kid's department.
Saying that size matters sounds self-evident but let's be honest, we all bought clothes that didn't fit. And that is mostly out of ignorance of what our true size is.
To avoid this frustrating experience (once again!) use a cloth tape to measure your chest. Run the tape under your armpits and around your chest, hugging your shoulder blades. The tape must be snug, but not tight.
Purpose for Wearing it
As the number of steampunk events has seen a meteoric rise in recent years, many will look for a Victorian style garment to bolster their cosplay look. There are, also, halloween parties were you just want to dress like a cowboy from space with a long tail leather coat.
The implication is that you probably want to avoid spending a month's salary for a piece of clothing that will be shoved into a dark corner of your wardrobe only to see the light of day once a year. Of course, there are those who are steampunk through and through.
Your style, as an expression and extension of yourself, is preoccupied with the nostalgia of past fads. And, if you do dress daily with a jacket borrowing elements from the 17th century then you should ensure it's functional. That is, to protect your bones from the biting cold and keep your skin dry from unexpected cloudbursts.
Top Materials for Steampunk Jackets
Cotton
Cotton is a breathable material. That will be a blessing if you are planning to hit the next steampunk convention at a city near you when the temperature rises above 30 Celsius degrees. It is also known for its hypoallergenic properties (source).
If you were given a skin that turns red on touch, cotton will most likely feel more comfortable. Beyond all that, cotton is a durable material. But, do expect a tear if you put it through strenuous situations (Burning man enthusiasts, I see you).
Polyester
Polyester, being a synthetic fiber, is a lot cheaper to manufacture and consequently its asking price drops significantly. Given its oily persuasion polyester can be stretched without being teared.
That is a testament to its longevity. It also wicks water fast when suddenly a cloud bursts above the city lights (source). But, unlike cotton, polyester won't allow your skin to breathe.
I had the brilliant idea of dawning a steampunk poly jacket in the feverish summer heat. The upside, I got a free sauna session out of it.
PU Leather
Polyurethane leather is the synthetic version of the real thing. Before you raise your hands in dissonance and dispense PU leather as fake, know that most car manufacturers, including luxury cars like Range Rover, employ it for their interior.
It is much lighter than the real deal, can be dry-cleaned and shares the same waterproof properties as the original (source). And, while in terms of durability it lacks comparing to lamp leather, it does not fade or crack under direct sunlight.
Steampunk Jacket Review
The details on the DarcChic include upturned cuffs and decorative side pockets to add to its steampunk charm.
Despite the velvety look of this steampunk garment, it is made out of 100 % polyester. That is default-proof for its economic appeal and longevity.
That seems appropriate as the target audience for the tailcoat jacket will most likely be steampunk cosplayers and it will hang purposelessly in the wardrobe for most days of the year.
The high quality material include metal buttons
Polyester means light, so the jacket won't become cumbersome after a long day
It comes in four color combinations, ranging from black to burgundy
There are three hooks and fastenings that allow the jacket to be button from waist to collar
Users complaint it might be tricky to find your right size
---
The jacket has a slim fit that implies the bottom of the blazer will be tighter than the chest area.
The jacket from COOFANDY blends the natural breathability of cotton and the stretchability of polyester.
While cosplayers will rejoice the double-breasted nature of this jacket, its sophisticated demeanour might find an application for a night out in the city.
Cotton and polyester blend makes a durable jacket
9 different color combinations
Casual look that can be worn daily
Buttons are made of plastic
Users complaint some of the buttons came off after some use
---
The PU leather of the Blessume tailcoat jacket make for a lightweight material that won't burden you after hours at a cosplayer convention.
The PU leather and polyester lining of the Blessume tailcoat jacket make it a lightweight garment for your wardrobe. It's also default-proof of its vitality. Be careful, though, when washing it. The company urges buyers to only use cold water. For a gunslinger vampire hunter, this will be a perfect fit.
PU leather means the jacket can be worn for years to come
Amazing details, with metal buckles at the collar and waist
Steampunk galore, great for a costume piece
It doesn't come in large sizes
---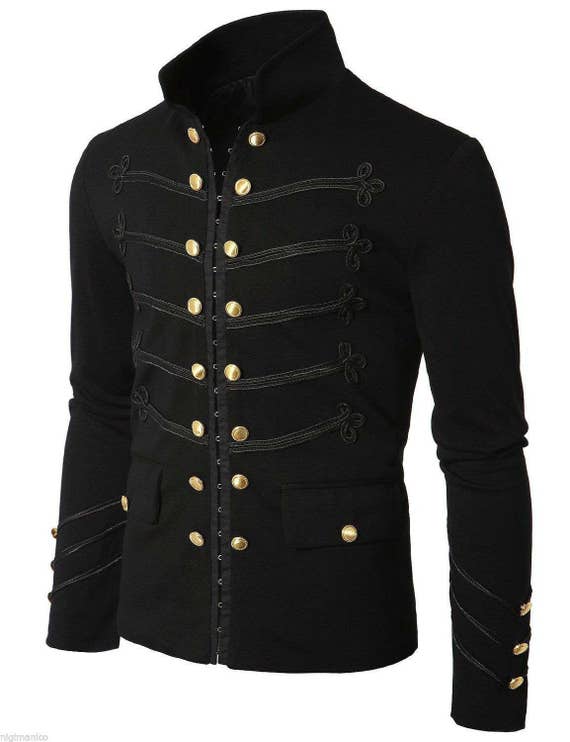 To upkeep the quality of the Speedmeup jacket, it is prudent to dry clean it only.
Napoleon Bonaparte rose to power in the Victorian era, which slides the embroidered contour of this jacket inside the vistas of steampunk fashion. It's made out of 100 % cotton, and its lining from 100 % polyester.
This jacket definitely veers from cosplay articles. In fact, expect jealous eyes following you around in an autumn, starry night.
Great quality material, including metal buttons
Amazing details with satin fabric
High collar and slim waist give it an elegant look
It comes in all sizes
The only drawback, is that the jacket buttons with small hooks. Of course, that will come down to personal preference.
---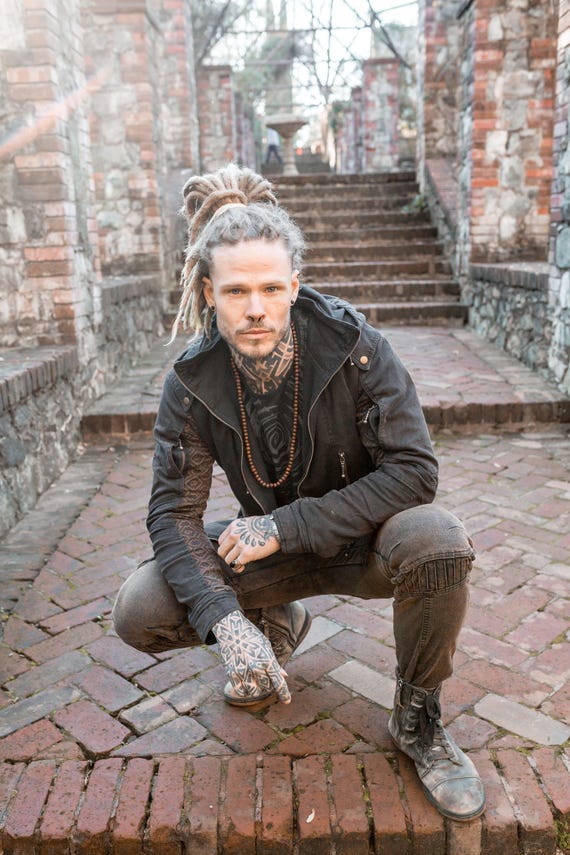 The most prominent characteristic of this jacket is the organic cotton canvas material, which by rote is defined by its longevity.
Another jacket that jumps into the daily category, the PhoenixLanding chooses only cotton as a material.. It might not keep you cozy under a snowy Christmas sky, but you will definitely look dashingly rogue.
Quality material makes a durable jacket
It features 6 pockets and a zip-off hood
Cool patterns on the side and sleeves
The sizes run a bit small, so it might get tricky finding the right fit
---
Conclusion
From the list of steampunk jackets, the top pick goes to the PhoenixLanding Sigil Jacket. The unparalleled quality of its organic cotton fabric, in combination with its casual nature, makes it perfect for a man who wants to make an unequivocal statement to the world. A statement that being steampunk means being cool.
Related Posts