The Ultimate Guide to Steampunk Decor (2018 Review)
By Steampunk Origins | Updated Oct 26, 2018
It's the early reign of Queen Victoria and due to the marvels of Steampunk technology tensions may be high but not dangerously so.
Emperor appointed Lin Zexu (source) had successfully repelled Charles Elliot (source) and the East India Company's (source) attempt to flood China with opium through the use of diplomat dragons, who when negotiations or threats of steam-ships were raised would happily drop fire ships (source) on them and polite discourse would resume.
Tensions in the United States of America were diminished due to the advent of the robot which replaced the slave as the most cost-effective labour option.
Steampunk Decor Quick Review
Empires rise and fall like the tides, but true beauty lasts forever.
---
Steampunk Decor
With the lack of threat between the Victorian, Western, and Silk punk nations attentions turned towards an influx of cross culture which began to express itself amongst the décor of self-respecting citizens across the World.
They may have been the hungry forties (source) to most, but to those dining on crystal goose it was a time of culture. Charity starts at home, and what better way to give than that little something to make the drawing room pop than the latest Steampunk décor?
Steampunk Decor Review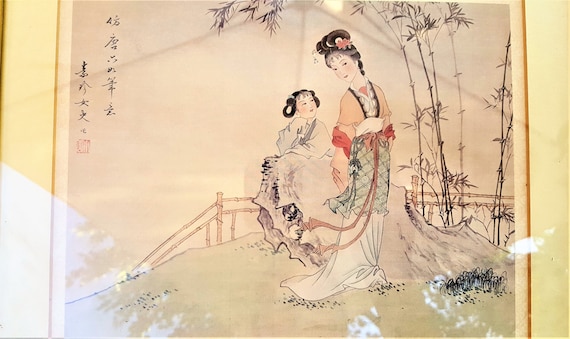 Empires rise and fall like the tides, but true beauty lasts forever.
In our history the Qing Dynasty (source) was the last great reign of Chinese emperors, where strains began with the First Opium War (source) conflict and the utter surrender of the Daoguang Emperor (source).
In alternative Steampunk history the emperor had little to fear from the industrious West as itself possessed courts of dragons and the silken kite-crafts that would later be stolen by Philip Reeve for his novel (source). This meant that factionalism wasn't as prevalent, and China continued as it had centuries before under the shadow of its illustrious emperors.
Whether you've just arrived from an alternative reality where Qing art is given away free with every cup of coffee and muffin, and just looking for a good price to sell, or just someone who appreciates works of beauty then both will hopefully be pleasantly surprised.
Supplied by NatiaVintage who has a collection of pieces ready to kit out your Silkpunken home. A price to reflect not only the love of the Qing Dynasty but the history that came before it.
Simple style (perfect for the understated Steampunk)
Truly one of a kind art work
A piece of history from a bygone era
Refined and elegant, a sorbet in a world of brass of smoke
Ready to ship in two days
Returns and exchanges welcome
One of a kind, and we're not talking until they make a new one
Its price reflects not only the quality but the significance of protecting the timid flame of history against the fear that it should ever go out. Likely the sort of price you'd miss
Might not go down with your purist Victorian-Steampunk friends
---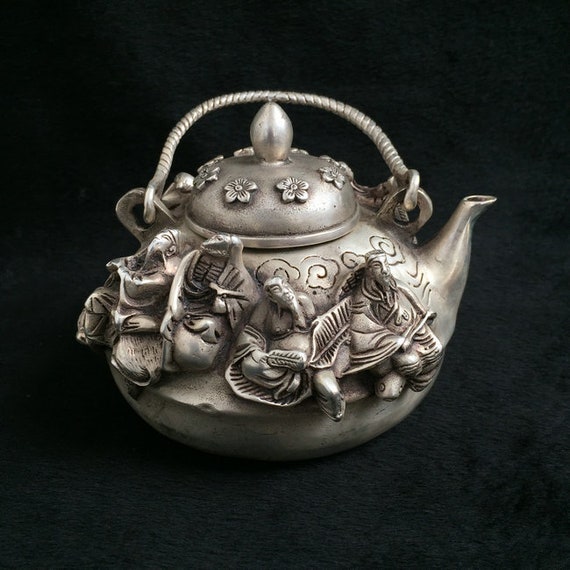 Eight reasons to fill your cup.
Next, we have something that looks like it's bound to hold some spirit of wilful Jinn (source), careful how you rub it.
Another collectable from the Qing Dynasty, I had to include this because not only is it the sort of thing claimed during a trip to the Steamy East or the central piece to a SilkPunk story, but it's also a teapot.
The high demand of black tea was part of the reason the British pushed for the supply of Indian opium in China, which means this beautiful little trinket could have played a part in what would be the eventual downfall of China's empire.
To be honest, there are worse ways to bring about the end of a dynasty than the contents of such a beautiful little pot. This pot, along with many other beautiful items are supplied by ClassicChinaJiahui.
Silver
One of a kind
A piece of history which is also a teapot! Victorian and SilkPunk lovers not impressed should hand in their twirly moustaches promptly!
Stunning detail
The more affordable of the two Qing items
More of a central and flashy piece than the other Qing item, bound to bring up some conversation
This type of one of kind means you're going to have to wait for the emperors to come back around if you miss it
Two to three-week delivery
May be the most expensive teapot you'll buy
Despite its beauty even the Qing Dynasty can't help you look refined if you're filling it with economy tea-bags
You're not going to get many cups of tea out of it
You may be holding an item partly responsible for the flooding of narcotics into a country and the eventual rise of a dictatorial regime
---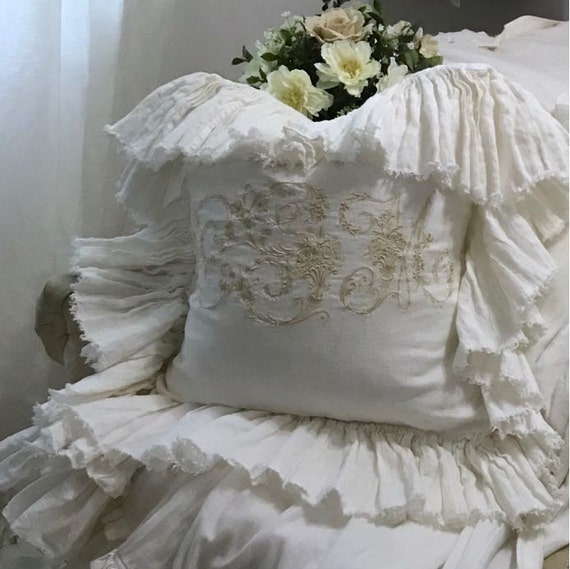 An to Tiny Tim, who did NOT die thanks to this, the majesty of all ruffled pillows.
And now we're moving onto the Victorian area of Steampunk, the proper Steampunk where the one true monarch is Victoria, Charles Dicken's novels have been ghostwritten by the Ghost of Christmas present whose only crime - before being tossed into debtors prison after receiving none of the authors profits - was that you know him better, man (source). What better way than to state your importance within the Steampunk community than this pillow.
Ignore for a moment the fact that it's French, for anyone to claim that technically means it's not Victorian at all is just looking for satisfaction, I recommend a game of pinch the peasant to put them back in their place.
For those willing to ignore all evidence as is proper in the Steampunk community I recommend that you take comfort in this piece of loungewear along with others supplied by PlanetLinenRU.
Comfy
Stylish
The ultimate in seating finery
Three to five-day delivery
Probably the least authentic thing mentioned here
---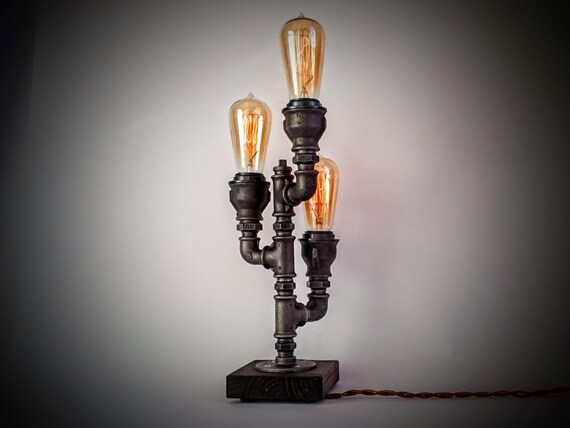 No more fear of pricks in the dark thanks to the superior Steampunk Cactus.
For those disreputable blackguards insistent on acknowledging our Western cousins of the United States, claiming culture and all manner of humbug with the intent on decorating your home with their latest trends I bring you the electric cactus.
The Steampunk Cactus is made by SilverBeardLampCo, no doubt an Edison (source) lover "The Wizard of Menlo Park" indeed, not once did I see him cast a fireball, couldn't do a card-trick to save his life. Still, if you're dead set on burning all bridges towards a British citizenship then check them out and decorate your saloon or Steampunk palace with this unique piece.
Like a cactus but without the prickles
Does not require moisture of any kind, in fact, provided with water will reduce its function as a source of light and increase its potential as an instrument of death
Certainly, the brightest of any products mentioned here
The beginnings to creating that illuminated desert you dreamed of
Comes with option for different finishes
It's not really a cactus
Have to pay extra for lightbulb
One-to-two-week-delivery
---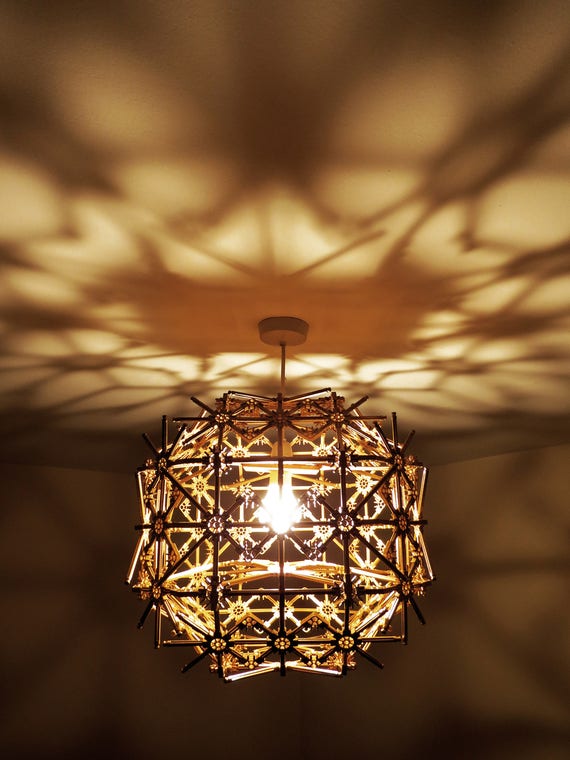 To walk the line between making an impression without making a scene has never looked easier.
I'm calm now, honest, so calm in fact I'd like to end on something neutral to show that it doesn't matter what part of the World you consider Steampunk, it's the thought that counts.
The pendant light could be the central theme in some SilkPunk temple, the central motif of some Southern saloon's skull collection, or whatever wholesome - and therefore superior - thing the British would do with it, all have to agree that KellyBlakeArt have done their best with this and all manner of décor found on the page, so check it out.
Stylish
One of a kind which means all those intricate details are done just for you
One-to-three-day-delivery
Not the most inexpensive cover for lamp
Could be rendered ineffective with a poorly executed display of one's football skills
---
Our Favorite Steampunk Décor
In conclusion the choice of décor comes down to which area of Steampunk you wish to furnish your home with. The great thing about Eastern SilkPunk and American Westpunk is there isn't a clear section carved out on these stores which does mean searching can be made that little more difficult but is great for the creative looking to set the bar on what the genre means.
For sheer quality and craft, you have to entertain the Qing Dynasty. These items and those associated are precious remnants of a long dead empire, proof that for ill or good even the largest of us can fall.
In the end it comes down to what you want, a choice which - as always - is yours.
Related Posts