The Best Steampunk Coloring Books (2018 Review)
By Steampunk Origins | Updated Nov 06, 2018
Hello, fine and friendly sir, or is it madame? The moustache has thrown me off. Today we're taking a step away from the Tesla-minded innovation of the Steampunk, delving deep into abstract, the realm of the gods and genius, and instead we're going to be looking at some Steampunk colouring books.
Steampunk Coloring Books Quick Review
So beautiful you almost don't want to colour it in, almost.
---
Steampunk Coloring Books
Now, before you colouring-book-creators or those fancy few who don't mind going out the lines, start powering up your outrage machines and shoot me dead as I sit writing this in my underwear while I switch from writing sentences to screaming at an oil painting of Oscar the fish (source), just wait a moment, let's be civil.
I respect the determinism involved with any art form not to mention the laziness involved with wanting to be creative but deciding to settle on an afternoon chewing on a felt tip pen. Whatever you're looking for we'll try and get you there (as long as you're looking for colouring books).
Steampunk Coloring Book Review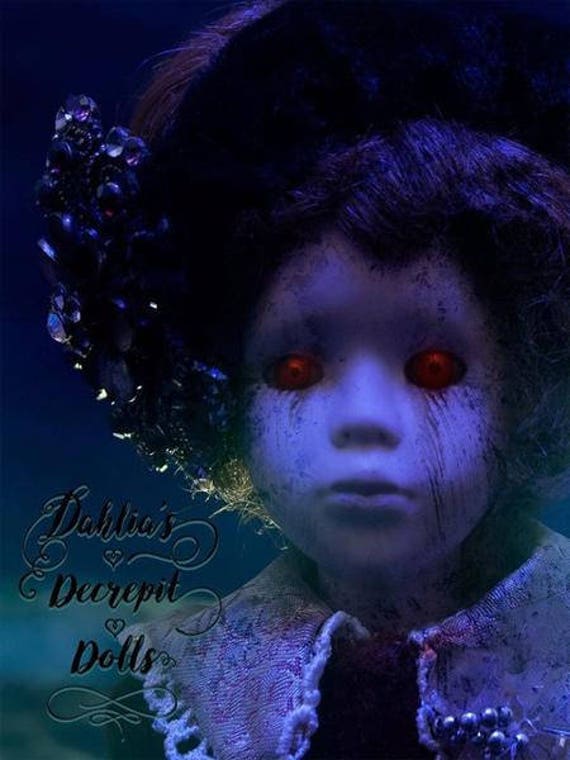 Baby-Button-Eyes will have you possessed at all hours with this gem.
It's hard to find Steampunk driven colouring books, this is likely due to the fact that most Steampunk's tend to like to make things, throwing fistfuls of paint at a stuffed cat in a gin-soaked rage, but for those looking to colour in some creepy Victorian toys, Dahlias Dolls is the one for you.
The only way you could get more sinister is if HorridColoringBooks produced a line of post-mortem photography (source) (here's hoping). It's all very strange, but, hey that's the Victorian's for you.
Now, you need to be quick as the Dahlias Dolls is in limited supply, but don't worry, HCB has you covered will all manner of equally upsetting equivalents, just pop on over and give them a check.
That odd mixture of a downtime activity and a lucid dream gone wrong.
Ready to ship in up to three days.
Who doesn't like creepy dolls?
What was wrong with the Victorian outlook? Was it all the laudanum that made them think little dolls weren't terrifying?
Nice and cheap.
---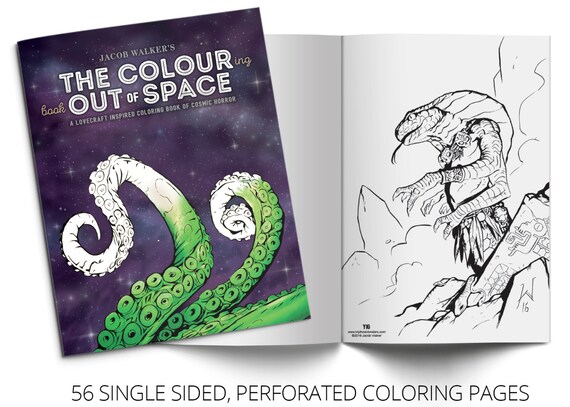 It came from out of space, took one look around and started insulting the way we spoke, kind of an ass, but left one hell of a colouring book!
JacobWalkerArt brings this un-ashamedly pilfered Lovecraftian artwork (Oh, how his Mi-Go's do starve) but unlike so many before him at least this gives its all, I'm sure Howard would give a respectful nod if he weren't burning in Hell for Deep-One hate crimes.
It's wonderful when we come full circle with art. All those weird and wonderful faces that have popped open Lovecraft's creative casket and taken a rib before running off into the night have in turn influenced those respectful few who are more than happy to tend the old chap's grave, plant a few flowers, and give a little of themselves.
That's what we have here today, TCBOS is a nod to that which is behind us and the cosmic horror which lies before. Have fun.
Cheap.
Readily available.
A reminder that good things can come from the worst of places.
Fifty-Six pictures to colour! Think of all those tentacles.
Ready to ship in three days.
Lovecraft wasn't the nicest of guy's and has a tendency to shake that respectable sensibility found in all good-mannered Steampunk's.
Only Fifty-Six pictures (not even double sided!) You can find more tentacles online.
---
So beautiful you almost don't want to colour it in, almost.
I decided use Heather Gwinn as a whole as most of her work is available in single sheets for colourisation, what's great is that you can pay for the download and colour to your hearts content (Printer not included).
Art may be subjective, but this is the most technically pleasing of colouring paraphernalia on this list. Truly remarkable.
Release your inner Draag (source) with this seventies-inspired artwork. Slightly creeping in keeping with the aesthetic fine-line between Steampunk and Goth with smatterings of Jung to tie it all together. The sort of thing you'd find on some distant planet, or possibly your own subconscious during one of your experimental tea phases (watch out for the Mango Madness!).
Each a work of art in their own right.
Available for cheap download.
Real Artwork Is very reasonably priced.
Can get in the way of your Be-Jewelled marathon if you have to stop and click on more than one item.
---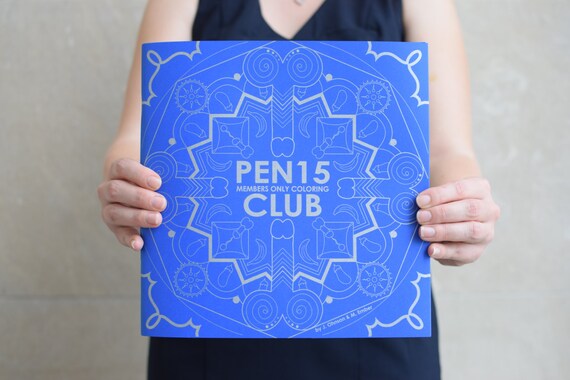 Truly remarkable, my eyes are all wet with emotion… it better be emotion.
Now, it was mentioned before that humour is essential for any Steampunk blog post, especially important when talking about colouring books - the very item used by the Screaming Sheik to kill Queen Victoria (thus bringing Britain into the first world war), and what's funnier than a book dedicated to an alternate reality dominated by penises?
You'd have to be quite the stickler if Pen15ClubColoring didn't make you feel all warm and tingly inside as you caught that image of what appears to be an erect John Wayne phallus retiring to his wigwam. It's fun for all the family (unless you're Victorian then you should probably burn your eyes or something).
Very funny.
Good quality.
Fair priced.
How often do you get to laugh as you colour in?
A little on the patriarchal side.
Extremely sexist (quick! Demand Pen15 Club create a re-enactment of Hannibal crossing the Alps with vaginas).
---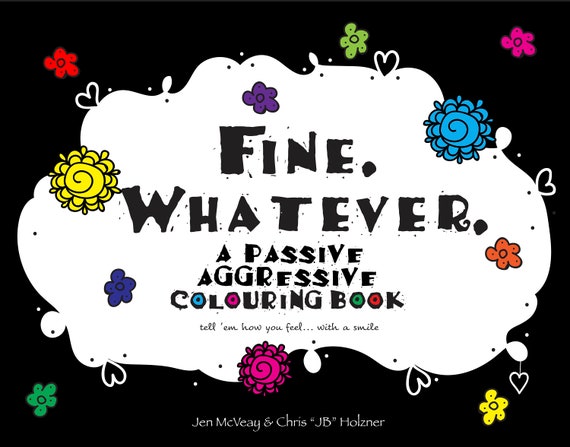 It's really good. Honest.
Finally, don't worry madame, you can come out from behind your phone, the willy-art has gone. Fine-Whatever occupies that Venn-Diagram of humour, education, and things you can colour.
It's clear cut passive-aggressive tone will allow you to spot those nuances that suggest your partner doesn't want to fight the Kangaroo you've been filling up with sugary-drinks and Death Metal.
A little safer as a gift, and perhaps a good bridge to any of your loved ones suffering from passive-aggression, they won't be able to contain their excitement as they give you a grateful eye roll which is basically a kiss from them.
Funny.
It's memes that you can colour!
Nice and cheap.
They haven't got around to the paranoid schizophrenic colouring book yet (Quick! Scream at snail to let them know your disappointment).
---
Our Favorite Coloring Book
In conclusion, we're covered only a handful of the kinds of weird and wonderful colouring books out there. I wanted to cover the kinds of things that aren't immediately obvious to the subtle and sensitive mind of the Steampunk (except the re-casting of Pulp Fiction's basement scene using men's weathervanes).
For quality of artwork you should keep an eye on Heather's page, I can also see great things for Pen15, especially since they've just announced their Finding Nemo range. For those who managed to grow up the Passive-Aggressive colouring book might be that much needed incentive to get you to create your own thing.
The choice - as always - is yours.
Related Posts