The Best Steampunk Book Covers (2018 Review)
By Steampunk Origins | Updated Sep 29, 2018
The Steampunk book cover is as much about the aesthetic as it is about the historical connotations that come with them. It's one thing to own something beautiful and unique, it's another to shelf a survivor of harsh history.
Steampunk Book Covers Quick Review
Never has covering up been sexier.
---
Steampunk Book Covers
Today we'll be covering a mix of E-books and paper. A company that supplies covers from the romantic era, and one that's happy to create something just for you. When it comes to a love of the finer things it's surely far from strange to find a special place in the heart of Steampunk for these book covers.
Steampunk Book Cover Review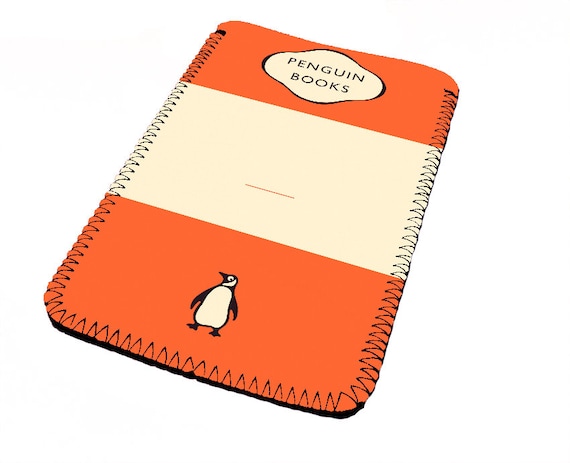 Don't be waylaid by a mountain of books, travel light, but make sure you've got penguin protection.
Now, before you start throwing cogs at the screen I understand. Neither E-Books nor Penguin are the first to come to mind when you think of a cover for your Trans-dimensional-prose but give me a moment to make my case.
E-books allow you transport hundreds of stories, comics, and poetry, freeing up space for your hat rack. Penguin helps present you as a connoisseur of classic literature and acts a buffer between your love of Vogon poetry and sensible towel-wielding warriors.
The great thing about this Penguin E-book cover is you're not going to break the bank to acquire this wonderful item and what's more, you don't have to worry about being mistaken for Hipster as no-one's going to mistake this for something cool you're attempting to downplay.
Cheap
Handmade
Over one hundred and fifty reviews
Takes a bit of time to deliver
Not ideal if you don't own an E-book
Not ideal if you're not big on being humble
---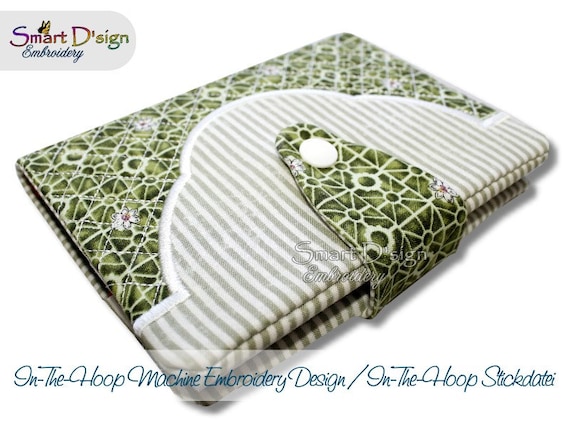 Floral, and fragrant. Read with style.
Once again, we delve into the contentious realm of E-books vs. physical books, but we're doing it anyway. Thankfully we have a skilled craftsman here to make the transition as easy as possible. Not the classical style of brass and leather, this E-book is geometric and structured, yet isn't afraid to try something new.
This cover blends Art Deco with the organic, which is reminiscent more of Asian Silkpunk (source) than its Victorian and Western cousins. Images of nature tied to the industrial machine which beats at the heart of Taoism (source). It's delicate. It's subtle. It's Steampunk.
Hand crafted
Comes in a variety of colours
Accepts Etsy gift cards
Cheap
It's not going to raise the flag for conventional Victorian or Western Steampunks
Not ideal if you're insecure about being seen with something feminine
---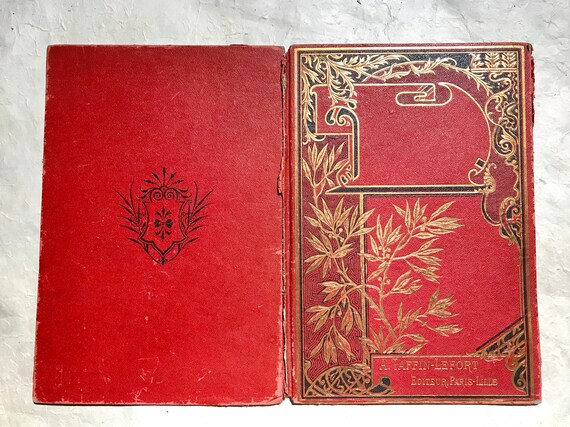 Never has covering up been sexier.
Finally, we're onto the real books. Here is something for those looking to protect their family's reputation by refusing their books to flit around the place coverless. Bound to pique the interest of both casual and professional book lovers.
Imagine night after night of beauties trying to work up the courage to ask what prolific prose lurks beneath that cover— only to be enthralled when they discover it's The Very Hungry Caterpillar (source).
You have the option to turn it into a real book, whether serious in gold, or simple. Free shipping if you buy three items. Here we're not just talking about the item, but the company: SpellbinderieToo, who are more than happy to set you up with a variety of book covers, book repairs, and all things book related.
Hand crafted
Free delivery on three or more items
Works as a cover for your exposed works, or can be filled with pages for a price
You have the chance to fill this cover with golden pages making it one cool note book
Not many reviews
Have to pay extra when shipping to certain areas
Will be prone to damage if not handled with finesse
Limited stock as they don't make them like they did in the 1800's
---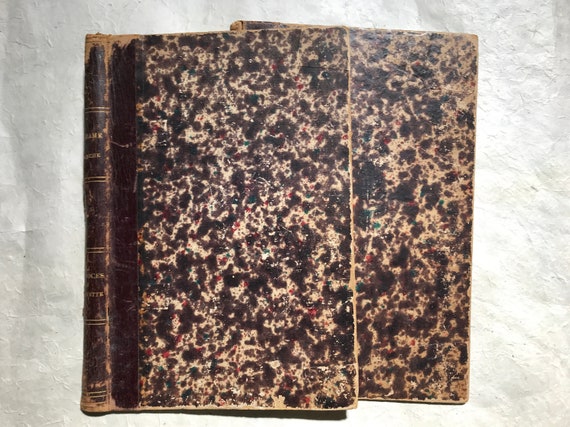 Soft in sable with something for for everyone.
Kind of Obscured by Clouds (source) meets black mould— but in a sexy way. It has a certain natural, organic quality to it (space is natural). It's a scrying board made from ink and train smoke, and it's ready to be filled with whatever depraved poetry the seventh dimension is spitting out these days.
Here is a must to any would be collector of old covers. Whether intent on rebuilding the works of the Romantic era one cover at a time, or just looking for something cool to cover up the mouse hole in the wall, you won't be disappointed.
Once again we've fallen into the familiar territory of SpellbinderieToo, those cover collecting citizens that do everything they can to provide you with the one time chance to acquire a piece of Romantic history. Naturally the covers are limited in design and availability as you're getting the real deal, and not some shoddy impersonal page protector.
Cheap
Hand crafted
Available for quick delivery
There can be an issue with timing as the covers come from old books, so time your moments accordingly
Has to be handled with care
Not the sort of thing you're going to be able to write your Tolkienesque novel in
---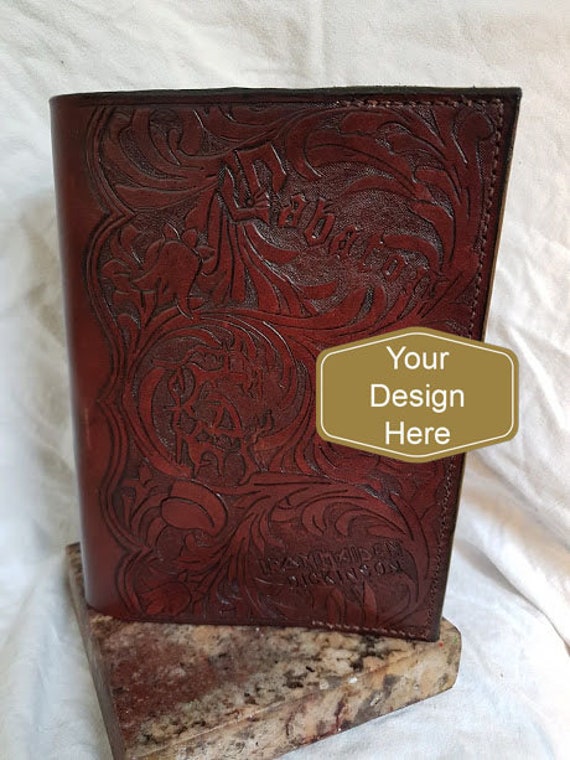 Who needs money when you have art?
And finally, we get to the main event. I am contractually obliged to state that if you're unmoved by this item and see no reason to have it in your life then you should contact your local councillor immediately as Glaxions have stolen your brain.
I'm told that this is a common occurrence, apparently, they're building an armada in the shape of leather book covers and they don't want us to see it coming.
As the most expensive cover of today's items it's also the least likely to crumble into dust like a drunken vampire trying to win a bet. It's sturdy, beautiful, and ready for your personal touches.
There's extra for shipping to certain locations, and while not one of kind, its flexible stocks mean you don't have to worry about missing something for Christmas.
A work of beauty
Hand crafted
Available for quick delivery
Able to customise it to your needs
Technically not a piece of Victorian history (unless you're from the future and are planning for its return)
---
The Best Book Cover
In conclusion, it comes down firstly whether you're looking for something to protect your pages or your screen. Are you a staunch traditionalist? Braving extra weight and carry on fees for the smell of well thumbed literature?
Or are you happy to move freely, filling your illuminated space with friends old and new as you bounce around on your steam-powered-spacehopper?
Our favorite book cover of the lot has to be The Classical Cover because of its beautifully hand crafted design.
For those collectors and connoisseurs out there, you have to look into SpellbinderieToo, a company dedicated to repairs and retrievals of works over two hundred years old. Finite in availability is the price we pay for the real deal, something more than beautiful — a piece of history.
In the end the staunch traditionalists are going to continue prophesying doom and gloom thanks to the E-book, one can hope that the writers aren't going to be put off so much that they decide to not finish their next piece.
The choice — as always — is yours.
Related Posts